Consider becoming a MOPS volunteer. Our volunteers are passionate Jesus followers. They're the relationship builders and team strengtheners. The mom enthusiasts and the leader advocates. They're the avid listeners and expert encouragers, the community cultivators and world influencers. MOPS volunteers are difference makers. Not only will you make a difference in the lives of leaders and moms, but being a volunteer will make a difference in your life too.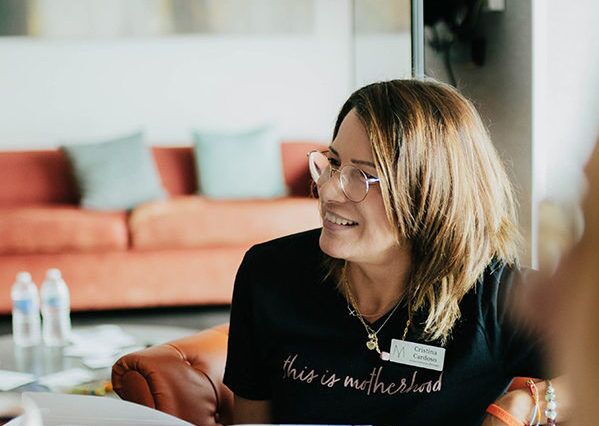 As a MOPS volunteer, you will:
Enter into next–level leadership.
Becoming a volunteer will give you a chance to encourage, serve at events, lead small groups and more. You will grow as a leader and help empower others to lead.
Join a supportive sisterhood.
Volunteers link arms with others around the world to encourage, inspire and support one another through this stage of life.
Grow with others in your faith.
Not only will you guide others in their faith as a volunteer, you will grow in your faith right alongside other women just like you.
Find renewed purpose.
Whether you are in a new season of life or aging out of your group, volunteering presents fresh opportunities for you to use your gifts, strengths and experiences to expand the impact of MOPS.
The application window is now closed. Check back in January 2024.
If you have questions and live in the US or are US Military serving overseas, please email volunteer@mops.org. If you live outside of the US or are interested in serving globally, please email globalvolunteer@mops.org.
"Being a volunteer allows me to give other leaders and moms the encouragement and support I so desperately needed as a mom. God has used this opportunity to grow my faith, and seeing God work amazes me in new ways every day."
"It's been amazing to see God use my past struggles in leadership to encourage other women as they lead. Nothing is ever wasted."
"Being part of the volunteer team has meant best friends all across the country, mentors I can go to and a connection with MOPS International on a deeper level, allowing me to influence more moms. This experience has been truly life changing."
"Not only did MOPS gift me with my closest lifelong friends, it unearthed a calling that 20 years later led me to discovering my purpose."